Get the TriviaBug App
Whether you are a seasoned quizzer looking for quality clues or a newbie, this App has something for you. I am confident that no App currently on the market has the depth and range of what you would see in this.
Only
$.99Purchase TriviaBug and receive 1440 clues and 480 questions!
Download today to get your first 30 questions free!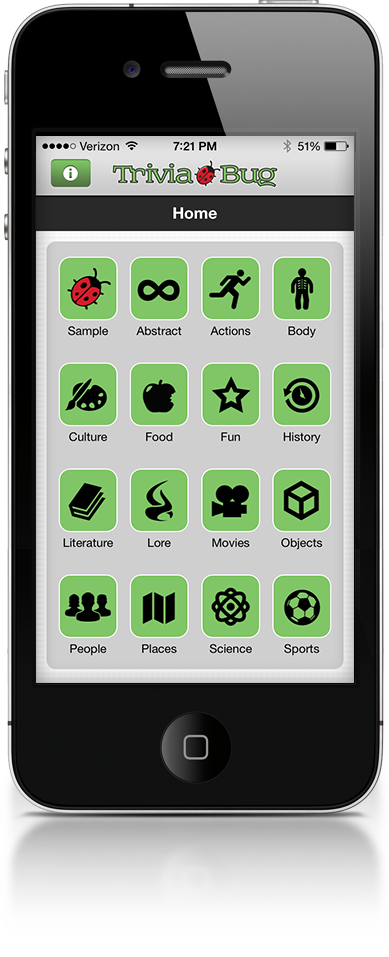 Site Features
Questions for pubs, quiz bowls, and trivia nights
Free, no registration, and no ads
Mobile and tablet device friendly